Dec 1, 2021 05:40 PM Central
Montgomery Farmers Market
A2A2, dairy, farm, farming, grass fed, grass finished, jersey cows, milk, preorder, raw food, raw milk, real milk, The Jersey Barnyard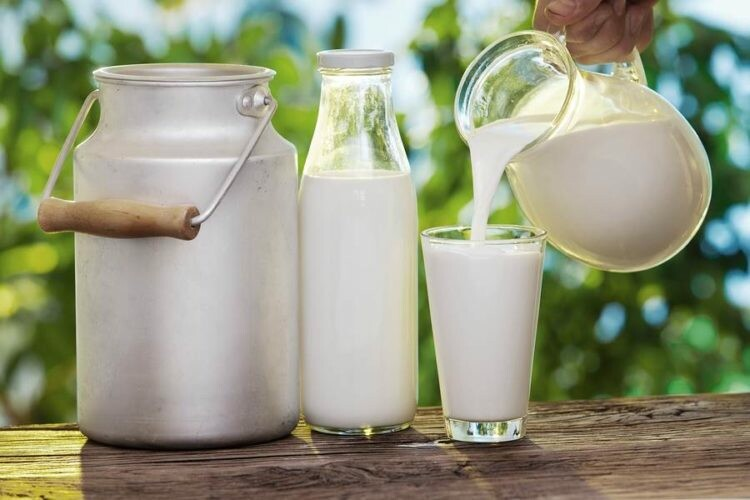 How To Pre Order Raw Milk And Have it Delivered To Montgomery Farmers Market For Pick Up


One of the things that makes MFM unique from many other markets is that we provide a raw milk pickup available to anyone! In this article we are going to explain exactly how to pre order the milk a be a part of this pickup. If you are not aware of the health benefits of raw milk, you can visit
realmilk.com
to discover how this simple switch in your diet can make a world of difference! There are many misconceptions and misinformation regarding raw milk, and we'll cover many of those as well as some of the health benefits of drinking it in a later article.

Before we dive into how to pre order raw milk, let's take a look at why we pre order as opposed to just buying it at market. The current laws in Texas prohibit the sale of raw milk in retail stores or at farmers markets, which means that the only way to legally acquire it is by purchasing it directly from the farm. The internet has made this so easy! The way that MFM operates within the law and also makes things as convenient as possible for customers is that all orders are placed on the dairy's website and MFM picks up everyones products from the farm and brings them back for delivery at market.

MFM has partnered with The Jersey Barnyard out of LaGrange, TX to bring you raw milk that comes from A2A2 Jersey cows that are grass fed and finished. The quality, purity, and taste of this milk is superb! The Jersey Barnyard also sells various other goods such as butter, cheese, eggs, and grass fed/finished meat products.

MFM can bring back anything that they have available, however we primarily partner with them to provide milk and dairy products as we do have our own grass fed and finished vendors of the highest caliber imaginable. We also have not vetted the Jersey Barnyard on their meat products and eggs like we have our own vendors, so

we highly recommend that customers limit their Jersey Barnyard orders to only dairy products

!



There are a few important things you need to know about our milk delivery process if you'd like to take advantage of this service:

1. The order window is open from Saturday until Tuesday evening each week, so if you'd like to be able to pick up your milk the following Saturday, make sure to put your order in within that time period!
2. MFM charges a delivery fee of $3 per gallon and $2 per all other items to help us cover our gas, time and ice (to keep everything cold on the way back). This can be paid in cash or card at the MFM home tent when you pick up your order (if you pay in card the fees are $3.10 and $2.10). Just look for our green banners on either side of the tent!

3. MFM sends out text reminders every Tuesday to let people know that the order window is closing soon and every Saturday to let people know that their orders are ready for pick up (and to bring a cooler for their cold items). If you'd like to be included in these reminders, please text the word, "MILK" in capital letters to 936-255-2996!
Below are listed the steps you will need to follow to begin ordering and picking up from MFM!

1. Go to
texasjersey.com
2. Click the "Farm Store" tab from the website menu
3. Click the "Order Now!" button
4. Set up a new account on the website
5. Choose "Montgomery Farmers Market" as your group (NOTE: DO NOT choose Montgomery Milk Group as this is a driving co-op and your order will not be delivered to MFM!)
6. Begin shopping
7. Check out and pay online
8. Visit Montgomery Farmers Market on Saturday to pick up your order
Here is a quick video showing exactly how to pre order from the farm (if quality is low here, choose the "watch on Youtube" option instead"):
And that's all there is to it! You can now place orders online using your account anytime and have them delivered to MFM. When you place an order to be picked up at market on Saturday, make sure to come between our open hours from 9:00 AM to 12:00 PM and to bring a cooler for the trip home! Look for the green banners with the MFM logo hung on either side of the home tent - you will pick up your milk there. Remember: there is a $3 dollar delivery fee per gallon and $2 delivery fee per every other item to help us cover our gas, time and ice! You can also check out our various other vendors while at market, some of which also sell temperature controlled items, so that cooler may come in handy again. We also hand out pamphlets with helpful tips and interesting facts at pickup if you've never had raw milk before! We look forward to seeing you soon and delivering your order, and we hope you enjoy the milk - Cheers!