Jul 7, 2023 01:46 PM Central
Montgomery Farmers Market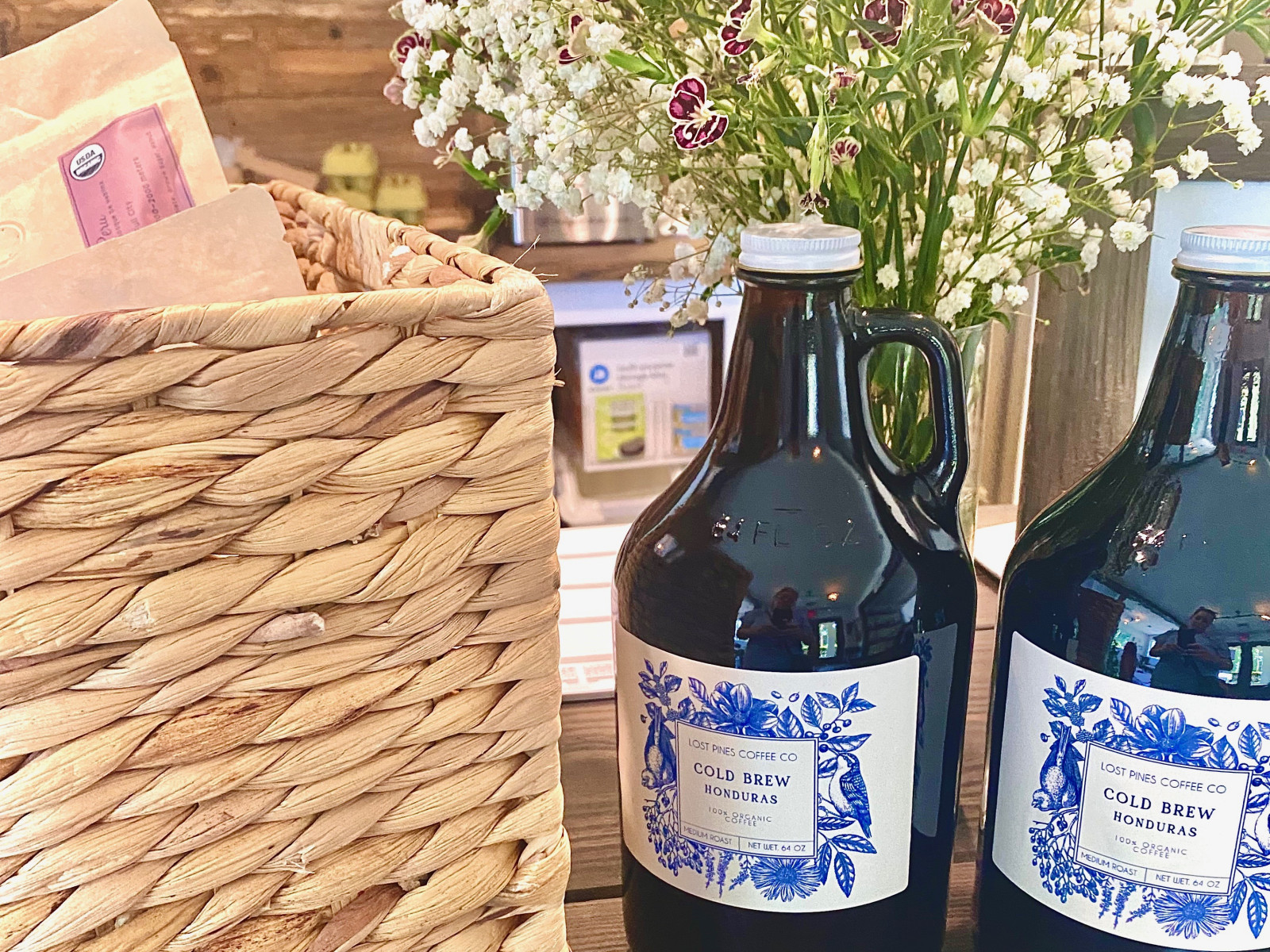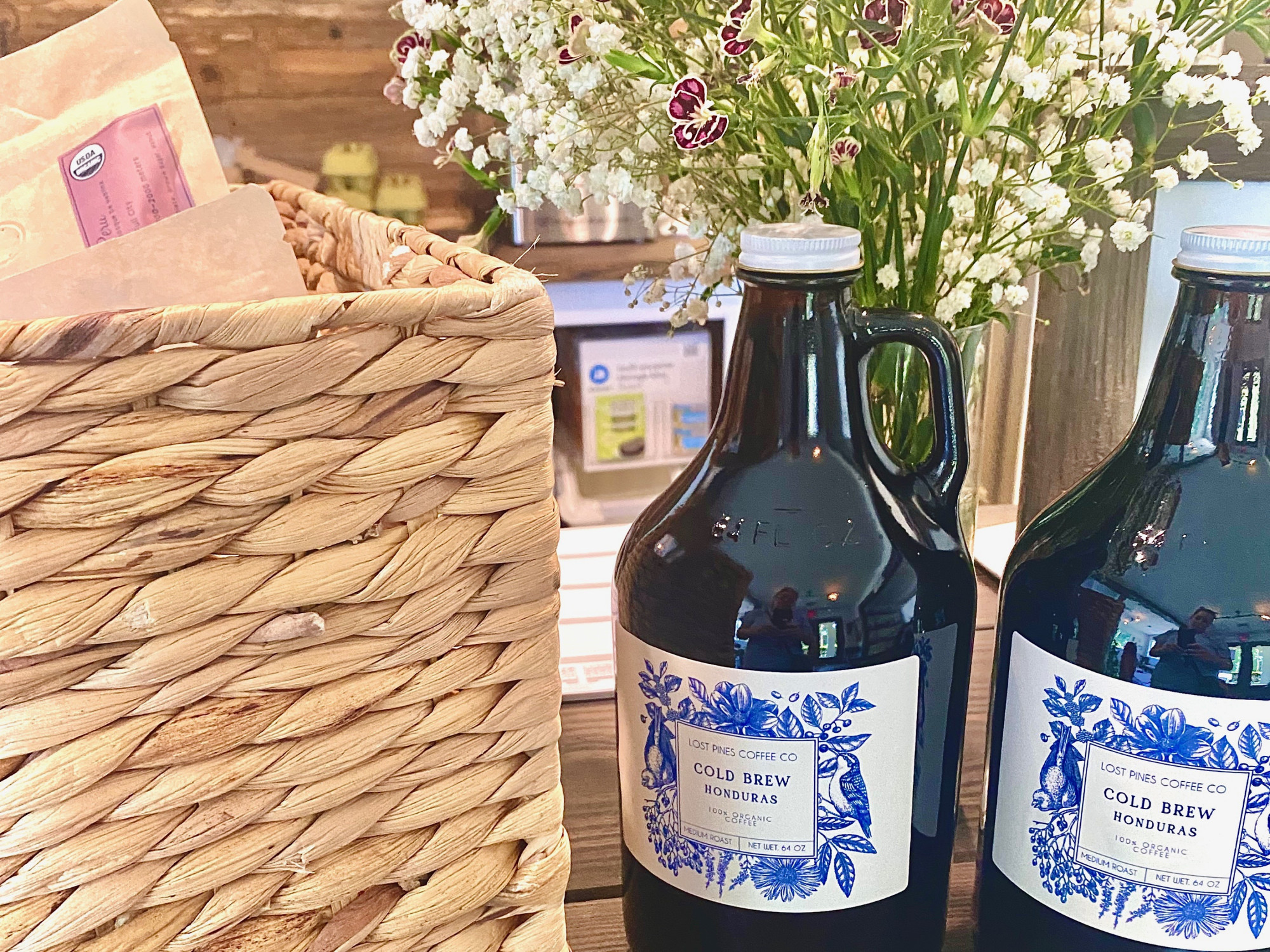 How To Pre Order Organic Cold Brew And Have it Delivered To Montgomery Farmers Market For Pick Up


At MFM we believe that all food items, skincare items, supplements, etc. should be produced using organic practices - that is, without the use of harmful chemicals. However, there are certain products that are especially important to make sure are organic, and coffee is definitely one onf those! Non-organic coffee can be full of toxic chemicals, heavy metals, additives and more, however a certified organic coffee is guaranteed to be free from these! At MFM, we partner with a wonderful vendor that uses only certified organic coffee for their products - Lost Pines Coffee Co!
Lost Pines Coffee Co is a local coffee roaster based in Montgomery, Texas that began with the concept of premium single-origin (no blends) coffee that is delivered fresh to our customers at the farmers market weekly. They are a family-owned company that is committed to sustainability, quality, and providing the best tasting coffee to our community that is USDA certified organic and guaranteed to be free of pesticides, herbicides and chemical fertilizers. Lost Pines Coffee offers organic whole bean and ground coffee, and now they also offer Organic Cold Brew is available for pre-order and pick up at our farmers market on Saturdays! Their cold brew is available in two sizes:
• 12 oz. Cold Brew $12.50 (1-2 servings)
• 64oz Cold Brew growlers $38 (10-12 servings)
• Tasting Profile: Caramel, Chocolate, and Roasted Almond
Lost Pines Coffee contains only high quality 100% certified organic Arabica coffee beans with no additives or allergens.
Steps To Order From Lost Pines Coffee Co:
2. Click the "Cold Brew" Button
3. Begin Shopping from their selection of Cold Brew
4. Check out, and be sure to select "Pick Up" for Montgomery Farmers Market (Saturday 9-12 pm)
5. Visit Montgomery Farmers Market on Saturday to pick up your order
Notes
Here are a few things to remember when ordering from Lost Pines Coffee Co:
1. The order window is open from Saturday until Wednesday night each week, so if you'd like to be able to pick up your cold brew the following Saturday, make sure to put your order in that time frame. Any order placed after Wednesday will be available for the next week's Saturday market.
And that's all there is to it! You can now place orders online using your account anytime and have them delivered to MFM. When you place an order to be picked up at market on Saturday, make sure to come between our open hours from 9:00 AM to 12:00 PM. Just look for the Lost Pines Coffee Co Banner and let them know you placed an online order. You can also check out our various other vendors while at market!

The vendors love to tell you about what they do and give you some helpful pointers, so be sure to ask lots of questions. We look forward to seeing you soon and hearing how you enjoy your organic cold brew - cheers!